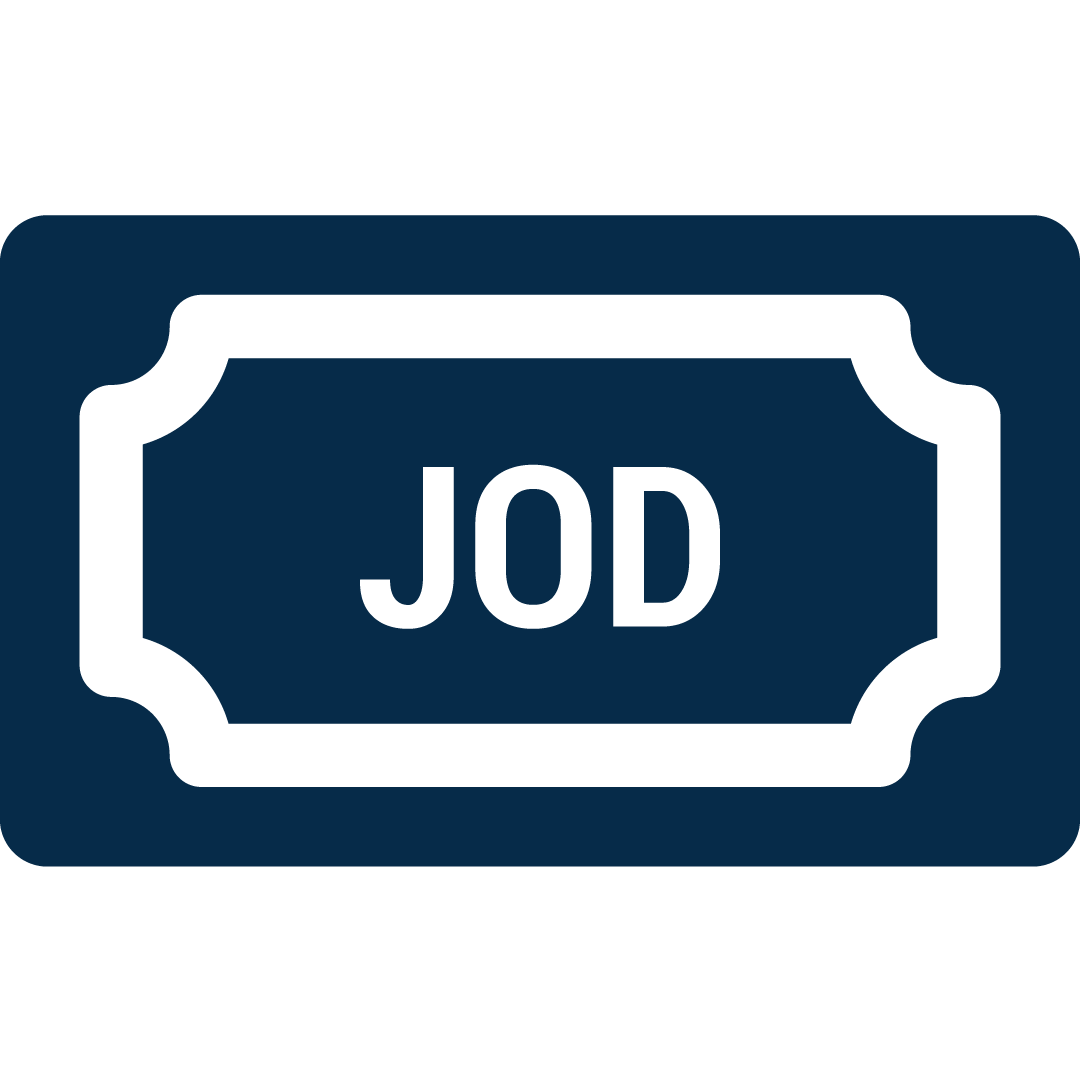 Maximum Loan Amount is 250,000 JD
Maximum Payment Period is 72 Months
Guarantee Percentage is 70%
Program Objectives:
1- The purpose of the program is to help small and medium-sized businesses develop new economic initiatives, expand their current ones, or boost productivity, which will improve their revenue, job prospects, and employment across the country.
2-Encouraging commercial banks and financial institutions to support these projects with the appropriate funding based on their financial viability, cash flow, and presence of the JLGC's financing guarantee coverage.
Program Advantages:
1-This program protects against funding risks for both new projects and those involving the growth and/or upgrading of an existing project in order to boost its operational effectiveness.
2-This program covers the risks of feasible and revenue-generating economic sector projects (industry, professions, crafts, trade, services, construction, transport, and communications), and it is open to all economic sectors as long as they have the advantages of being able to secure the necessary financing. The agriculture sector, however, has its own requirements for accepting the provision of a guarantee.
3-the potential for granting a grace period in accordance with the loan's goal and the project's particulars
4-possibility of funding the acquisition of fixed assets, working capital, or both.
5-the potential for awarding a maximum amount of revolving loans with the ability to recoup payments paid up to that maximum within the revolving loan restrictions.
Program Terms & Conditions :
1-The maximum investment available is 250 000 JD.
2-72 months is the maximum repayment duration, including the grace period (up to one year).
3-If a non-Jordanian owns the project, they must offer a Jordanian resident sponsor and credit that are acceptable and/or appropriate guarantees. The project should be privately owned and operated within Jordan.
In case of renewed Limits, the following shall be considered:
1-In order to avoid paying interest in advance, loans under this scheme must be given using the decreasing loan system.
2-The revolving limit is only intended to be used to fund working capital, including financing letters of credit, invoices, remittances, loans, or local purchases of raw materials for manufacturing or commercial transactions for projects protected by guarantee services.
3-Loans that fall within this cap should be programmed using a diminishing installment system or according to a schedule that calls for each drawn payment to be paid in a single or many installments.
Coverage:
1-For loans of 250 000 JD or less, there is a 70% coverage of the outstanding loan principal and interest for six months.
2-There is an 80% guarantee rate for projects that are owned and/or managed by women.
3-Loans exceeding this threshold (250 000 JD) may be approved with a partial guarantee percentage.
4-The terms and conditions of the agreement made with banks and other financial institutions govern the program.